Microsoft is massive. Even the smallest decisions it takes can have a big impact on the technology world. And that is to be expected when you are one of the biggest companies on the planet.
With a workforce more than 144,000 strong, and some of the smartest minds in computing in the mix, it is safe to assume that a million different ideas flow through the company any given Sunday. Some are acted upon, others put out to pasture.
But one of the best ideas that Microsoft saw through was the creation of the Microsoft Community.
This is a community portal that aims to bring together billions of technology users in one place, where they can post their questions and follow discussions on pretty much everything Microsoft. It is a place for people to meet others, get answers and share their knowledge.
And it's a darn good place to be!
In this tribute to the Microsoft Community, we take a look at what this website is all about, how it is one of the most important technology resources on the planet, who runs it, and why you should be spending time there.
Public roots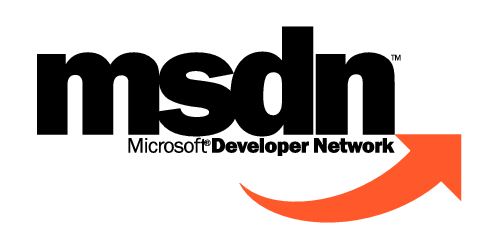 Hard to believe as it sounds, Microsoft has always been a company with communal roots. Its birth was rooted in the community, and even when it scaled unseen heights of success, it was the computing fraternity that was the driving force.
These were people who loved what Microsoft was doing and admired how it was changing personal computing with new and innovative ideas — loyalists that spared no effort in promoting and popularizing its software, hardware and services.
Naturally, the Redmond based technology titan fostered this spirit.
It filtered through in its marketing, was evident in how it got developers together for MSDN, and could be seen in the books that its publishing arm Microsoft Press put out for users. Heck, even the famous Open Letter to Hobbyists that Bill Gates wrote to early personal computer hobbyists illustrates this sense of connecting directly with the community.
Yet, that spirit got lost somewhere during those wild years of the late 90s.
Back then, Microsoft had 96% of the computing landscape to its name. But there was this air of coldness creeping in, as the company got too big and was entangled in antitrust lawsuits. It was during this time when competition like Apple and Google stepped up their game. And it was also during this time that the web really took off, and the community void was filled by various websites and forums.
Long story short, getting the Microsoft user-base together under one roof was the need of the hour.
A community is born
Still, as a platform holder, Microsoft never lost sight of just how important developers were. Aware of this fact, the company took a number of steps to engage with its technically savvy userbase. Worth a mention that this was a time before the Internet, well before the PC went mainstream.
The Microsoft Developer Network, more popularly known as MSDN has been going strong since 1992. It was joined by the TechNet portal in 1998. And in 2004, Microsoft created Channel 9, another community site meant to host video channels, podcasts, screencasts, interviews and discussions.
But all these were developer focused ventures. The consumer side of the equation remained out of focus, even as products and services like Windows, Office, Xbox, Internet Explorer, Skype, and Bing, were charting new heights and gaining popularity.
A place where this colossal userbase could gather around was no longer a good idea, it was a necessity.
Microsoft Community soon came into existence.
World of Treasures
Initially born as Microsoft Answers, the portal was later rebranded to Microsoft Community. The concept being the same — that is to bring together various communities into neat, organized spaces. It is also a way for the userbase to engage with Microsoft engineers directly. And more importantly, a way for people to find solutions to their problems.
It is this compendium of information that makes this such a valuable resource for PC users in general and Windows users in particular. The various gamification elements and community content are simply icing on this very precious cake.
Although the portal itself is centered around getting help by asking questions and receiving answers from other users, it also serves as the launchpad for each individual community for the various Microsoft products.
Nowhere else will you find this better illustrated than on the Homepage, which conveniently places a search bar up top with icons for various categories bottom for instant navigation to whatever hardware, software or service you are interested in.
Dig in, and you will find that Microsoft Community is more than just a place to ask and answer questions. The various subsections are designed to be a space where the engineers and developers connect with users to meet and learn together.
Take the Windows Community section, for instance, which is less of a forum and more of a blog.
It is where Microsoft really connects with the Windows userbase, in how it provides them with information on the newest features in the operating system, as well as with video content on a range of different topics. The community aspect is also showcased regularly, including fun content and interviews with enthusiasts — like this one with yours truly.
There is an absolute treasure trove of such content available on the Microsoft Community portal.
The place to be
The main deal with Microsoft Community is, and will remain, the ability to ask questions and get help with the various products and services that carry the Microsoft logo. Search for your queries here directly, or land on them via search engine result pages, there are millions of questions and answers available for you to solve your problem.
Or help others solve theirs.
All you need to do to jump in is to sign in with your Microsoft or Office 365 account, and you can start answering questions or engage in discussions on the various articles that are regularly posted. Microsoft has also put up a FAQ that conveniently lists everything you want to know about this community portal.
If this is your first time here, the Getting Started page is the perfect place to begin your journey. It guides you through what you can expect from the portal, how to explore it, and what you need to do to participate, ask questions and build your reputation.
Speaking of, Microsoft has done a wonderful job gamifying the experience. You get a variety of badges to encourage you to post and build your standing as you help others. There are Moderators, Support Engineers, Article Authors, Windows Insiders, MVPs, and Microsoft Staff at hand here, so you are in good company.
Conclusion
All said and done, the Microsoft Community platform is an example of a Microsoft product that has not only stood the test of time, it continues to grow and flourish with each new moon. For users that want solutions to their problems, this should be their first stop.
For the fans that live and breathe Microsoft products, this truly is the place to be!

Rohit Langde
Editor-in-Chief, WindowsChimp